2018 Honda HR-V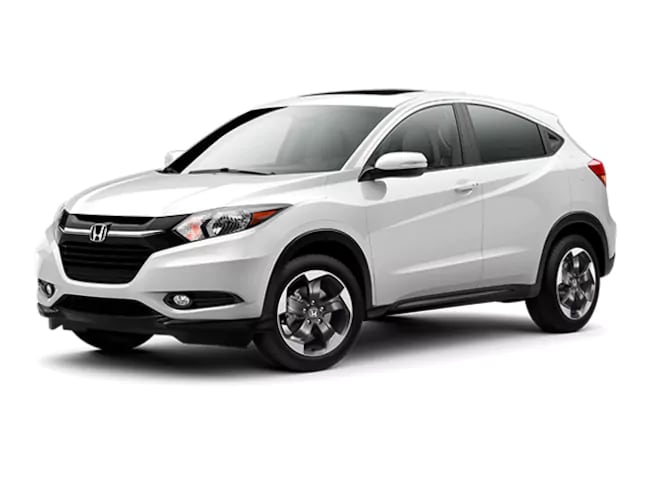 The Honda HR-V was one of the first small SUVs to hit the roads. It was introduced in 1998, and was arguably a car well ahead of its time. The small SUV is now one of the fastest growing car markets, but its a market still led by this gem of a vehicle.
This car can be powered either by a 1.6-litre diesel engine with a manual gearbox, or 1.5 litre gas engine with a manual or CVT automatic gearing system.
Plenty of Space to Get Comfortable
The most impressive element of the Honda HR-V is the space it offers. You'll get 59 cubic feet of trunk space when all the seats are folded. This is more than most larger SUVs. The positioning of the fuel tank, underneath the front seats, helps to achieve this superior spaciousness.
The seats will fold in many ways, allowing drivers to find the most practical way of storing their cargo and their passengers. The heated seats, automatic climate control, sunroof and push-button start all help add to the fun and comfort of driving this vehicle.
The quality of the interiors make this seem like an even more plush vehicle than previous versions. As you upgrade the trims, this luxury increases with leather seats and door trims on both the S and SE models.
Although the HR-V's driving position is lower than of most its immediate rivals, visibility is immaculate.
You'll get a commanding view of your surroundings at all times.  The seat is comfortable and you adjust the height of it with ease.
Dream-like Handling
The car is just as luxurious to drive, as it is to sit in as a passenger. Its lightweight compared to other rivals makes it easier to nip around corner - and its suspension ensures a smooth ride on all surfaces.
The 1.8-liter engine provides fuel economy ratings that its rivals will struggle to beat.